Material Handling Industry
Polyurethane Conveyor Rollers / Polyurethane Drive Rollers / Polyurethane Wheels / Polyurethane Castors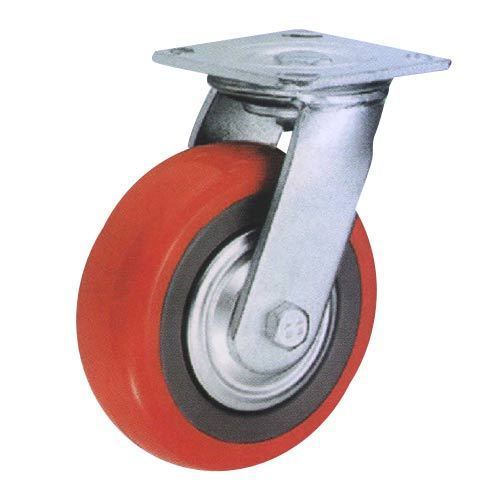 MATERIAL HANDELING
Hredaan Elastomers offers products for all material handling industry like conveyor roller; drive rollers, wheels and castors. We have wide-range of PU rollers for light, medium and heavy-duty industrial applications.
Polyurethane drive and conveyor rollers offer
Reduced vibration
Excellent shock absorption
Low abrasion
Smooth operation
High resistance to wear and tear
Low maintenance cost
These rollers have become essential for industrial processes for movement of materials across machine parts. It provides extra support in conveyor system and provides industrial efficiency. These rollers have become important not only for material handling industry but also for other applications.
Wheel coverings and castors provides high travel speed, offers long service life and outstanding elastic recovery. Its remarkable weight bearing capacity makes it convenient for both heavy industrial trucks and applications for smooth functioning which delivers maximum proficiency. The use of polyurethane in wheels and castors has given a significant improvement over the past few years. Hardness range from 70A to 95A.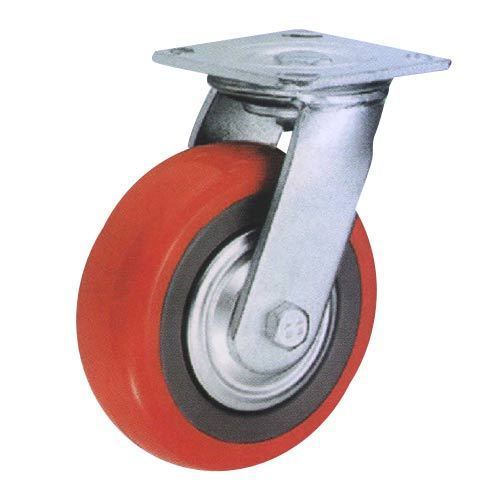 POLYURETHANE WHEELS
Hredaan elastomers can manufacture polyurethane wheels of any size, shape, color, hardness and durometer for various applications. Polyurethane wheels offer benefits unmatched to steel, plastic and rubber wheels.
We use excellent quality polyurethane compounds that have strong chemical bonding with steel, stainless, aluminum and plastic compounds. It offers additional advantage of recoating the metal hub. It helps in avoiding retooling and replacement cost.
Polyurethane Wheels Offers
Long Service Life
High load bearing capacity
Impervious to Ozone, Acids, Solvents and Harsh Chemicals
Have Exceptional Abrasion Resistance and Avoids Floor Damages
Offer Better Grab And High Traction For Paper, Glass etc
Can Be Made Sponge-Soft Or Iron-Strong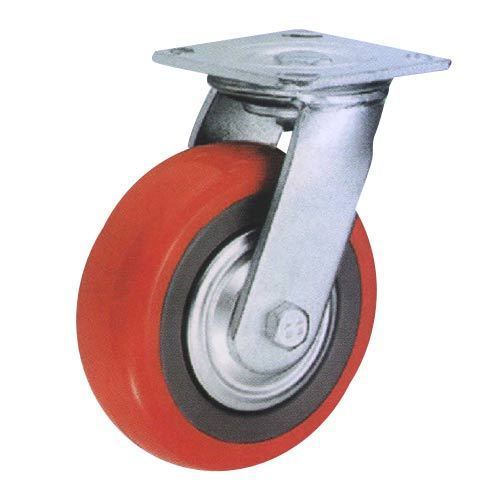 CONVEYOR INDUSTRY
Polyurethane Rollers has always been in great demand when it comes to usage in Conveyor application. This is because of its excellent features like
High load Bearing Capacity
Consistent surface across the length
Highly Durable
High Abrasion Properties
The rollers are molded, using the hub and bearing of customer's choice and our team's recommendations.