Rollers are used in several industries, including textile, packaging, material handling, Engineering, printing, sports, and more. The rollers are helpful for many functionalities that depend on the industry. The rollers are considered to be a sure bet which will help your business. Urethane, metal, and resin are the common materials used to manufacture rollers. Among the three, PU rollers are considered to be the best as they are effective and economical.
Polyurethane roller includes concave rollers, convex rollers, drive rollers, folding rollers, idler rollers, index rollers, inserting rollers, laminating rollers, material handling rollers, nip rollers, pinch rollers, sealing rollers, track rollers, V-Groove rollers, transfer rollers, sortation rollers, pull rollers, packaging rollers, load rollers, lamination rollers, index rollers, friction rollers, feed rollers and more. The list doesn't here. These are the prominently used rollers in many industries. Several Polyurethane roller suppliers across the country create products to aid numerous industries in every way they can. When choosing the right manufacturer, it is essential to evaluate the durability and efficiency of the products.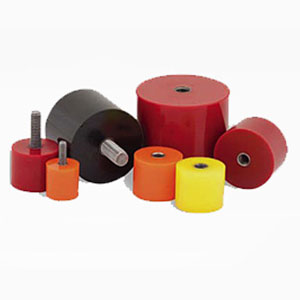 Features you can expect in the best Polyurethane products
The completed diameter has no run out concerning the size of the bearing and a wide gamut of coating to endure chemicals or solvent. Accurate dimensions that fit your requirements. The rollers should be free from corrosion and abrasion so ensure that you choose the right product.
The outcomes will be exceptional, and you can expect high definition prints from the best Polyurethane roller. As Polyurethane has special properties like longevity, the rollers can be used for a long time, whereas the other materials may necessitate regular replacements.
1. The Polyurethane roller ensures high color registration providing the best print with vibrant colors.
2. A few materials will react with chemicals, but in the case of the Polyurethane roller, there will be little to no chemical effect.
3. From anti-static properties to uniform quality, the Polyurethane rollers are the finest.
Why can you consider us?
With an expert team with hands-on experience, we manufacture high-quality rollers. The first and foremost thing is customer satisfaction, and we, as a team, strive hard to be a part of every industry that necessitates the help of PU rollers. Being one of the leading firms, we set our footprints in the industry a few years back, which gave our business exposure across the country. From PU Roller for Conveyors to rubber roller products, you can get in touch with us to acquire the best products in the market. The rollers are available in diverse sizes and capacities.
Conclusion
When it comes to the Polyurethane coated roller manufacturers in India, you need to look out for a lot of aspects. From quality to cost, things should fit your requirements. In short, you have to look out for rollers that are sturdy, flexible, easy to install and manage. It is easy to acquire the best results when you have the right products in hand.
For further queries, please free to connect with us on [email protected] or https://hredaanelastomers.com/contact-us/
https://hredaanelastomers.com/